For 25 years we've built our business solely on word of mouth…and we're proud of that. Hunting and fishing is something we are passionate about and treat with respect. Yet we also make sure our clients have fun, are safe, have productive hunts and fishing trips, but most of all, an unforgettable time! So when our clients come back to us year after year and tell their friends and family, well, that means we're doing something right.
Welcome to Atmore Outfitters
Smiles, memories, proud moments and experiences that cross generational and professional lines.
FISH
BRING THE FAMILY
Looking for an idea to get your kids outdoors that also leaves them thinking your the Best Dad (or Mom) Ever?! Our fishing charters are perfect for families with kids of all ages or even for a group of friends or other social gatherings. Half or full-day packages provide fun on the water for all ages and abilities.
HUNT
PRIVATE HUNTING CAMPS
Atmore Outfitters has a private hunting camp located in Cañon City, Colorado. Comfortable and clean cabins and homes and warm meals are waiting after a long day of hunting. With low guide-to-hunter ratios, and never combining with another hunting group, we can give your party our exclusive attention. Our guides are here to make your experience the best it can be.
PROTECT
PRESERVATION
Conservation of our Colorado wilderness and the health of our wildlife is our passion. We want to pass the torch of responsible and ethical outdoor sportsmanship to the next generation hunter. As outdoorsmen and women, we know that we are gatekeepers for a healthy environment. If our animals thrive, we thrive…and then we're all happy.
Why choose us
ABOUT ATMORE OUTFITTERS
For 25 years, Atmore Outfitters has been guiding men and women on hunting and fishing expeditions. We chose our name in honor of the Atmore family, who, over a century ago, established a homestead outside of Kremmling, Colorado.
Our #1 goal for every hunt and fishing charter is to set you up for success. You'll experience the same great level of service that keeps our clients coming back – no matter if you are considering a half-day chartered fishing trip with the family or a 7-day hunt with your buddies or coworkers. All our guides are attentive, experienced and work hard to cultivate an environment of mutual respect and camaraderie.
It doesn't matter if you are new to Colorado hunting, need a guide to show you the prime fishing spots, or are an experienced hunter, we'll equip you for an adventure you'll never forget.
Atmore Outfitters
WHAT MEMORIES WILL YOU CREATE?
Enjoy snapshots of some of the amazing experiences our clients have with loved ones, friends, and business associates. What are you waiting for? Grab your buddies, a co-worker, or your family and let's start planning your own hunting experience in the wilderness or fishing charter on the lakes of the Rocky Mountains!
Guided Colorado fishing trips
FISH COLORADO
Spend a 1/2 or full day on a guided fishing charter on one of the scenic reservoirs in southern and western Colorado. Depending on the type of fish you're looking to catch will determine where we go. We provide the boat, gear, and expertise. You provide the anticipation for a great day and come prepared for a different type of distraction!
11-MILE
Eleven Mile Reservoir has a great trout population along with northern pike fishing and Kokanee Salmon. Trolling and casting spinners.
SPINNEY MOUNTAIN
Spinney Mountain Reservoir is one of Colorado Gold Medal Waters. You can only use flies and lures, and can only keep one trout over 20 inches long. Has excellent trout fishing and northern pike fishing.
ANTERO
Antero Reservoir has excellent trout fishing. Where we fish is a good option for casting spinners, trolling or even baiting fishing.
LAKE PUEBLO
Pueblo Reservoir has a wide variety of fish from Largemouth bass, Smallmouth Bass, Channel Catfish, Flat head catfish, Wiper, Walleye, Crappie, Bluegill. We troll, jig, and drift fish.
WILLIAMS FORK
Williams fork Reservoir is a great lake for lake trout, Rainbow trout, and good northern pike fishing. Trolling, jigging and casting lures are great options.
COMBO TRIPS
We also provide combo trips where you can fish one day at a reservoir, stay the night in Canon City at the hunting lodge and fish Pueblo Reservoir the next day.
COLORADO HUNTING
At Atmore Outfitters, we have lifetimes of hunting experience in the Colorado Rocky Mountains as our foundation. Learning from previous generations, we're carrying on the knowledge and traditions of our fathers and grandfathers. For a quarter century, Tom Menhennett has shared lessons he's learned from the generations of hunters in his family to guide hunting and fishing. With access to both public and private lands, over 25 years of professional outfitting experience, and a love of the sport and skill, Atmore Outfitters is a wise choice for both the experienced and new hunter.
Elk
When you book an elk hunting trip with Atmore Outfitters, you're getting generations of Colorado elk hunting experience.
Mule Deer
Planning a mule deer hunting trip involves many variables. Each deer hunter party is different. As a result, we plan an exclusive, tailored hunt for you and your guests.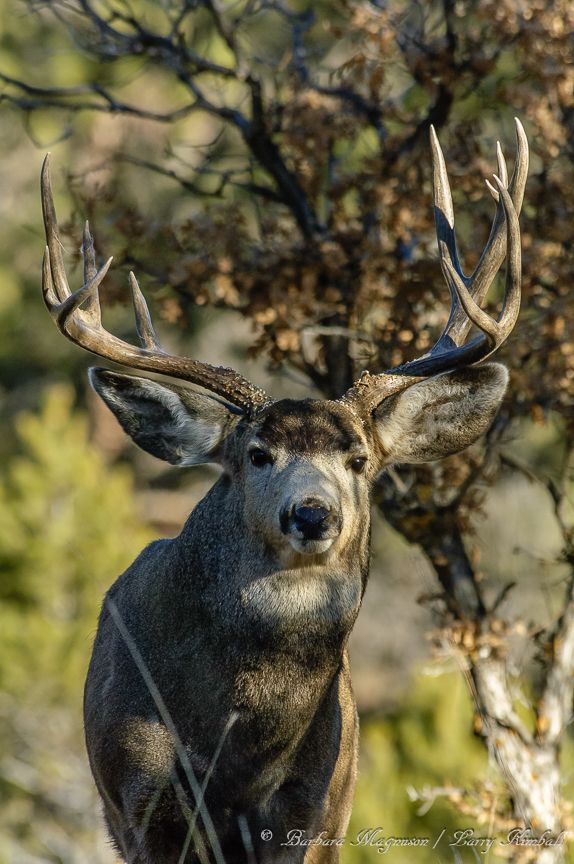 Turkey
Fall hunts are also available and can be combined with our big game hunt packages. The fall turkey season begins September 1 and lasts through October.
Other Hunts
In addition to our popular big game hunts, we'll guide your party on a customized hunt for smaller game.
Have a question, need a quote for your group, or ready to book your adventure?
RESERVE YOUR TRIP TODAY
All our charters and guided hunting trips are exclusive to your group. Schedule early to make sure to secure the dates and locations you want!
121 N. Circle Drive, Cañon City
Colorado, 81212
Email :
AtmoreOutifttters1@Gmail.com